Sell your Vacant House in Charlotte
Do You Have A Vacant House In Charlotte That You Need To Sell? We Buy Houses Fast. Get A Fair Cash Offer And Quick Close!
We know the stress involved with having a vacant property. We're a group of experienced homebuyers looking for houses in your area of Charlotte. ANY size, location, condition, and price. We are ready to make you a cash offer and close quickly!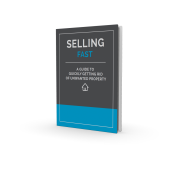 Sell Your Vacant Property Now!
Complete this short form and receive a fair market offer on your property PLUS get immediate access to my brand new FREE report, "SELLING FAST: A Guide To Quickly Getting Rid of Unwanted Property."
We Are A Real Estate Investing Company
Our company buys vacant and rental properties in Charlotte to either fix up and sell or rent. We will not be acting as your real estate agent or broker since we are only a house buying company. We are excited to potentially work with you directly OR if you are represented by an agent or broker. We are focused on improving Charlotte neighborhoods and redeveloping areas that we work in. WE can close fast and you can receive an offer in days. No need to sit on your house because it has no equity, vacant, damaged or ugly, we are looking to make you an offer today.